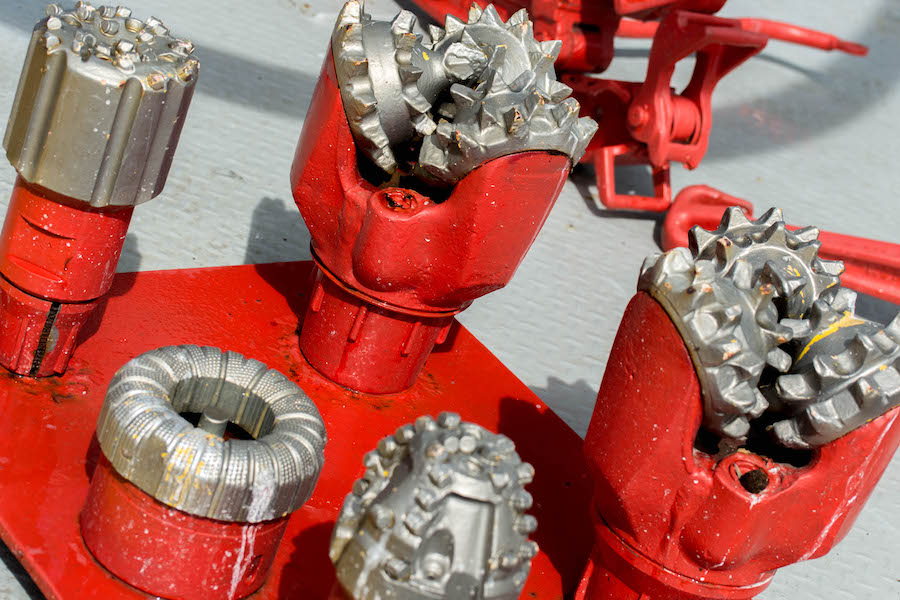 What is Petroleum Engineering?
Petroleum engineering is the branch of engineering that develops and implements the methods of extraction of crude oil and natural gas. Petroleum engineers play a vital role at every stage of the upstream process: they are the ones who evaluate exploratory drilling results and determine whether drilling a production well is commercially justified. Then they are the ones who find the cheapest way to drill that well and monitor its performance once the oil starts flowing.
Petroleum engineers design the equipment used to pump oil and gas from the ground, and are also the inventors of ways to maximize production using various extraction methods. In addition, petroleum engineers are tasked with ensuring that the entire manufacturing process runs smoothly and that all equipment is working properly. Finally, petroleum engineers evaluate the output of a well both in quantity and quality to ensure optimum performance.
With so many responsibilities, petroleum engineering has several subdivisions that focus on different parts of the oil and gas extraction process.
Field engineers are the experts who evaluate field oil and gas reserves and determine the best drilling locations. Their job is to find out as much as possible about the reservoir using geological survey data and test results to ensure wells are drilled where there is more oil and gas to recover and that this is done in a cost- effective.
Drilling engineers are responsible for the first stage in oil and gas production: the design of the well, including the equipment to be used to drill the well, analyze data, complete the well, and eventually leave. The work of drilling engineers overlaps with that of completion engineers.
Completion engineers are tasked with taking a well from drilling at the start of commercial oil and gas production. The completion engineer ensures that the well is properly constructed, using the appropriate materials and equipment, and that it also operates correctly.
Submarine engineers specialize in designing and installing any subsurface production and transportation equipment on an offshore platform. Installation of the rig, wellhead construction and pipelines are the submarine engineer's area of ​​expertise.
Once the well is complete, production engineers step in and commercial production begins. The main objective of their work is twofold: 1) monitoring oil and gas flows and 2) implementing methods to increase it and improve production efficiency.
What qualifications do you need to become an oil engineer?
An oil engineering degree is the basic qualification level you need if you want to start a career in this field. To prepare for that degree, it is essential to focus on science subjects in high school, with a social science side to help develop communication skills that are also part of an oil engineer's skills as the job involves extensive communication with various people and agencies.
After successfully completing a degree in petroleum engineering, many universities also offer a master's degree in the subject, and the Association of Petroleum Engineers also has additional qualification opportunities in the United States. The SPE awards certifications to those who complete its additional training course.
In the United States, in addition to completing a degree in petroleum engineering from any of the schools, you must also obtain a state license if you want to work as a self-employed engineer. The authorization process involves passing an exam and registering over four years of qualifying work. The process ends with another exam. There are also state-specific requirements.
In the UK, universities offering petroleum engineering degrees require three A levels, ideally in maths / physics and science, plus five GCSEs, which also include maths and science. Some also gain level 3 professional qualifications. For undergraduate and postgraduate degrees, you need at least a 2: 2 degree in chemical, civil, mechanical and petroleum engineering, and earth sciences.
For offshore work, oil engineers in the UK must also pass the Basic Offshore Education and Emergency Training Examination, or BOSIET.
Postgraduate qualifications are not required to enter the oil and gas industry as an oil engineer, but it is worth noting that many oil and gas companies expect a postgraduate qualification, which also has an impact on salary.
After gaining the required degree, an oil engineer would start work under the supervision of a more experienced colleague. Additional company training is also common practice for new engineers.
Those with a degree in chemical or mechanical engineering can also specialize in petroleum engineering after gaining a bachelor's degree.
Oil engineer skills
Problem Solving: All engineers solve problems, and petroleum engineers are no exception, especially as unresolved problems in this industry can be quite expensive.
Analytical Skills: Problem solving requires the ability to analyze large amounts of data, and although automation loses some of the load, it is still up to the engineer to make sense of all that data and decide how to to use it.
Mathematics: Data analysis and problem solving in engineering requires an excellent knowledge of mathematics as a basic tool in everyday work. Whether building oil wells, improving oil flow, or any dozen other tasks an engineer has to perform in his job.
Communication skills: Oil and gas production is a team effort in a highly regulated industry. In addition, this teamwork requires expensive equipment and infrastructure. Excellent communication within the team and with relevant government agencies is essential to the success of projects that typically cost at least tens of millions of dollars.
IT skills: Information technology has become an integral part of the oil industry and this segment will only grow with the adoption of big data analytics, automation, and artificial intelligence. In this context, IT expertise has become essential for petroleum engineers.
What does an oil engineer do?
Discover new oil and gas fields.
Calculate the best way to exploit deposits, including the best drilling locations and the number of wells.
Design the equipment used to drill wells and extract oil and gas.
Develop drilling and completion plans.
Drill monitoring and completion.
Monitor the flow well and find ways to maximize it profitably.
Analyze the data well and monitor daily costs.
Find the optimal amount and method of injecting water, chemicals, and sand into the well to achieve higher flows at cost.
Recommend changes to extraction methods to increase cost efficiency.
Development is improving
d methods of oil recovery when necessary.
Continually evaluate optimum performance.
Make sure manufacturing operations comply with safety and environmental regulations.
She is watching well for abandonment when her productive life ends.
Keep relevant stakeholders informed of progress, including managers, contractors, energy authorities and the environment.
How much does an oil engineer do?
Petroleum engineers are in great demand despite the transition from fossil fuels to renewable energy in the energy sector. Although there is demand for oil and gas, exploration and production will be needed, and petroleum engineers are essential in both upstream parts of the industry. Authorities and industrial research companies warn that talent shortages are emerging.
Petroleum engineers are already paid quite well in most countries and the talent shortage will certainly pay them even better.
In the United States, the world's largest oil producer, average salary ranges from just over $ 100,000 a year to nearly $ 120,000. Including bonuses and profit sharing, the figure could increase significantly.
Hourly wages in the US oil industry range from $ 36 to $ 90, depending on the state the oil engineer works in, their experience, and the job they have at the company.
Not surprisingly, the highest paying state, is Texas. According to data for 2015, Texas led the provinces' highest paid position for petroleum engineers with an average annual salary of $ 164,000. The oil industry is dynamic and things are changing rapidly as oil prices change. However, Texas is still the hottest spot in the US oil industry with its two huge shale shows, so it is likely to remain the highest paying state for oil engineers until the second shale revolution, as it is called, ran out of steam. As evidence of this, new data from Indeed shows that the average annual salary of an oil engineer in Texas is nearly $ 137,000. It was 45% above the national average.
In the UK, according to data from Indeed, oil engineers' salaries average on average nearly £ 52,000 a year. According to Prospects, the salary of a drilling engineer starts from £ 25,000 to £ 45,000 and could reach £ 40,000 to £ 100,000, depending on the experience needed and the size of the company that employs them.
These pay ranges are, however, for engineers who work full time for E&P. Self-employed engineers can and often do much more. There is a clear difference between working full time for a large oil company and working for it as a contractor or consultant. In the latter case, you could earn much more (multiples of the take-home pay).
Offshore exploration and development jobs, for example, are generally far more lucrative than onshore assignments. An undersea engineer on an offshore platform could earn between $ 75,000 and $ 188,000 annually. A drilling engineer employed on a deep-water rig could earn up to nearly $ 200,000 in basic pay plus bonuses. However, this is considerably less than what an offshore drilling consultant would do – $ 143,000 to $ 305,000.
Working abroad can also be more lucrative than working from home, even doing the same job as an oil engineer. Large oil companies operating around the world pay generous compensation for working abroad as well as basic salary, bonuses earned by the engineer, and profit sharing allocations. Plus, they pay contractors or consultants even more.
A drilling engineer working for one of the supermajors could make nearly $ 80,000 working for the Saudi Arabian company. As an independent contractor, however, the same engineer could earn more than $ 300,000 working with the same company in the Middle East.
The additions to profit sharing are also worth mentioning in terms of the money an oil engineer can make. In Saudi Arabia, for example, the average salary of an oil engineer is about $ 70,500. However, this is only the main salary. In addition, an oil engineer could earn around $ 5,900 in bonuses and another $ 8,000 in profit sharing allocations.
As in other industries, pay depends not only on location or contractual terms, but also on experience. The longer you worked as an oil engineer, the more you would pay. For example, in Indonesia, the starting salary of an oil engineer with zero or two years experience is around $ 630 a month. However, an engineer with 15-20 years experience would get $ 1,440 a month, while those with more than 20 years experience would get over $ 1,700 a month.
In China, work experience is the most crucial factor for employers in determining the salary of the oil engineers they hire. The difference in pay between an engineer with up to two