News
Denmark has decided to end all new oil and gas exploration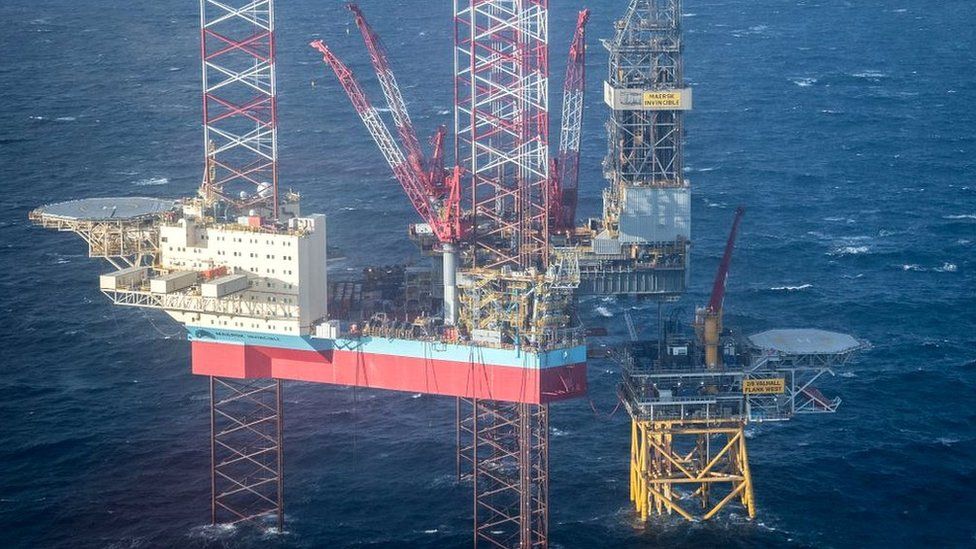 Denmark will end all new oil and gas exploration in the North Sea as part of a larger plan to stop fossil fuel mining by 2050.
His government has also agreed to cancel its latest licensing round on Thursday, which gives companies permission to search and produce oil and gas.
"We are now ending the fossil age," said Denmark's climate minister.
Greenpeace Denmark described the announcement as a "turning point".
However, the country's latest licensing round faced uncertainty, with the withdrawal of Total of France in October, leaving only one other applicant.
Denmark is currently the largest oil producer in the European Union, although it produces much less than Norway or the United Kingdom, which are members from outside the EU.
It pumped 103,000 barrels a day in 2019, according to an analysis by British oil giant BP
There are 55 drilling platforms on its territory, in 20 oil and gas fields.
"We are the largest oil producer in the European Union and this decision will therefore resonate worldwide," Denmark's climate minister, Dan Jorgensen, said on Thursday.
The decision will cost Denmark about 13 billion crowns (1.1 billion pounds), according to estimates from the Ministry of Energy, though she said this amount is subject to considerable uncertainty.
Historic milestone
By Adrienne Murray, Denmark
This move marks a historic milestone. No other major oil producer has taken such a step, Dan Jorgensen told the BBC.
Denmark positioned itself as a leader in the fight against climate change, but its oil production presented a dilemma.
Since the 1970s, Denmark has earned billions of dollars of its North Sea oil. This also helped fund the country's generous welfare state.
"We want to be climate neutral in 2050. And if we want credibility in that, then this is a necessary decision," Jorgensen said.
When the current government came to power, Prime Minister Mette Frederiksen called it "the first climate election".
But recently it has faced criticism for not taking more ambitious steps to reach its climate goal. This latest decision is now sending a stronger message.
Economic factors played a role. Lower oil prices and higher costs have seen interest fall in the latest round of tenders for the oil block.
However, there are around 4,000 jobs depending on the sector, mainly on the west coast of Denmark.
As part of the new plan, Jorgensen says carbon capture and storage technology will be developed in the area and new job creation will come from the country's growing offshore wind sector.
"Green leader"
Denmark is considered one of the most ambitious climate goals in the world.
It aims to reduce greenhouse gas emissions by 70% from 1990 levels by 2030, as well as achieving zero net emissions by 2050, both targets passed by law.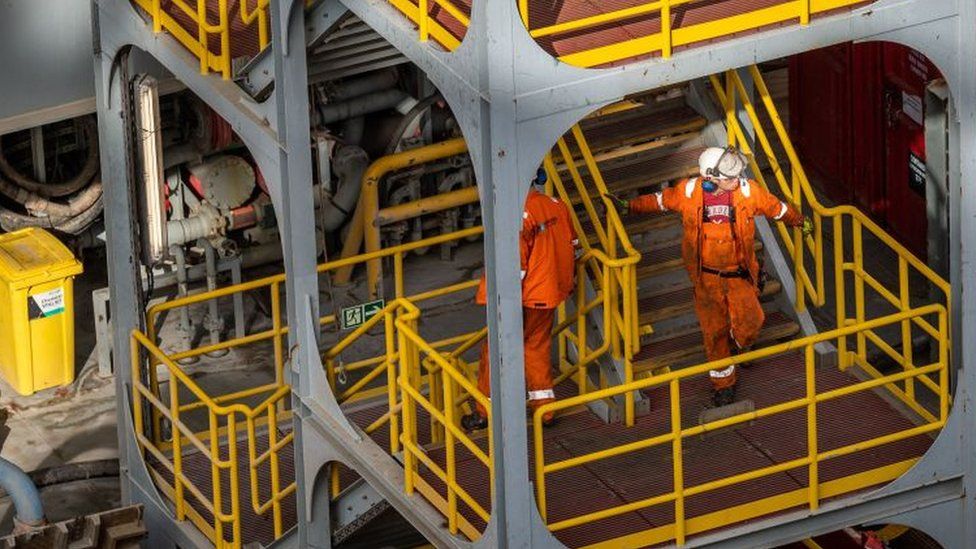 Helene Hagel, head of climate and environmental policy at Greenpeace Denmark, said the new announcement means "the country can establish itself as a green leader and inspire other countries to bring our reliance on climate-destroying fossil fuels to ben.
"This is a great win for the climate movement and all the people who have been pushing for it for many years."
Governments around the world have also pledged to take further action on climate change as part of a wider plan to achieve the aims of the Paris Agreement.
The UK will aim to reduce its carbon emissions by at least 68% of those in 1990 by the end of 2030, Prime Minister Boris Johnson announced on Friday.
Scientists said, however, that even if the UK and other nations deliver on their promises of reducing emissions, there is no guarantee that the world will avoid severe global warming.